COACH LICENSE LEVEL COURSES: AN OVERVIEW
Helpful reminders about NICA's Coach License Level 1, 2, and 3 online courses.
Photo courtesy Wisconsin Interscholastic Cycling League
As part of NICA's coach licensing requirements, volunteers are asked to complete an online course that corresponds to their desired certification level: these are called the NICA Coach License Level courses.
Right now, many of our coaches are working to ensure that their coach licensing courses are up to date! Here are some things to keep in mind as you work to complete your requirements…
---
Q: What are NICA's Coach License Level courses?
A: NICA's Coach License Level courses serve to equip coaches at each level (1, 2, or 3) with the specific knowledge, skills, and abilities needed to fulfill their responsibilities at each level. These are singular online courses found within the NICA Education center.
Q: How are the NICA Coach License Level courses different from the other license requirements?
A: The NICA Coach License Level courses are one part of NICA's coach license requirements, and these particular courses provide foundational education that supports your coaching skills at each license level.
Q: How often do I need to take a NICA Coach License Level course?
A: These courses are required once every TWO years. It's important to note that coaches only need to be current in the course which matches their desired license level (for example, a Level 2 coach does not need to continue to take the Level 1 course; they can let it expire and it will have no effect on their license level).
Q: Can I take the other License Level courses regardless?
A: Yes! Level 2 and 3 coaches can take the Level 1 course for 2 CEUs. Level 3 coaches can take the Level 2 course for an additional 4 CEUs. If you opt to take these courses for CEUs, please note that you MUST download your completion certificate (accessible at the end of the course) and then upload it to the CEU section on your Pit Zone Coach Profile.
Q: I got an email that my License Level Course is about to expire, what do I need to do?
A: If the course that is about to expire is for the License Level you plan to maintain (i.e. you're a Level 2 coach, and your Level 2 Coach License Level Course is expiring), you can retake the course at any time. If the course in question is for a License Level that you are not maintaining (i.e. you're a Level 2 coach and your Level 1 course is expiring) then you do NOT need to retake it to maintain your current License Level. If you do retake, it you can apply it towards CEUs (see above).
Q: My Pit Zone coach profile still shows the course highlighted in RED – do I need to do anything?
A: No – so long as the course that matches your desired license level is up-to-date, you do not need to worry about this.
---
As always, if you've got questions about coach education requirements, we encourage you to reach out to the NICA Coach Help Desk for a prompt response from a friendly NICA staff member!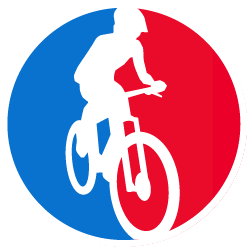 ABOUT NICA COACH EDUCATION
NICA's Coach Education team exists to support a network of thousands of volunteer coaches across the country in their work to develop youth through the sport of mountain biking. NICA's coach education provides coaches with the skills, knowledge, and abilities to be confident and effective leaders and role models who build strong minds, bodies, character, and communities through cycling. 
With the launch of NICA's new Trailhead site, we are stoked to share more stories, best practices, pro-tips, and proud […]
As coaches, we dedicate a lot of our time to preseason events that are focused on student-athletes. Don't forget that […]
Teen Trail Corps work can take on many forms. It doesn't always have to include dirt, trails and tools. Teen […]